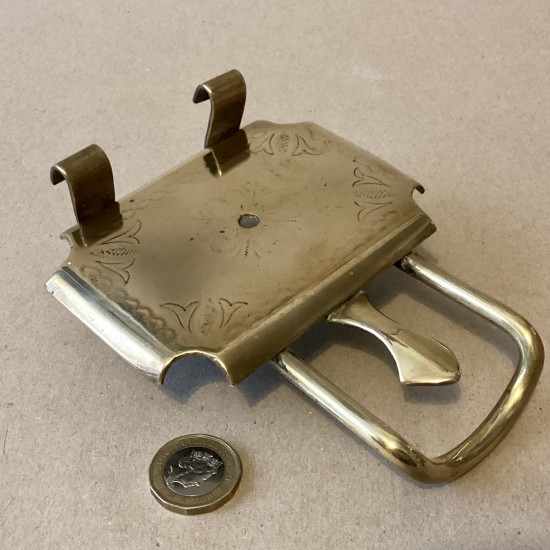 Antique miniature engraved brass sliding bar grate trivet.
Country of Origin: Uk
Date: C1870
Condition: Good original condition
Description: Super little bar grate sliding brass trivet. Would hold a small glass or jug. It could also be a travellers sample. Fully working and well made this has elegant engraved wrgglework to the rectangular trivet. Wear is all age related. There appears to be no major repairs.
Dimensions: Height back plate 5cm. Trivet 10.5cm x 7.5cm. Max depth 18cm.
Price: £45.00
Stock Number: AWM102201