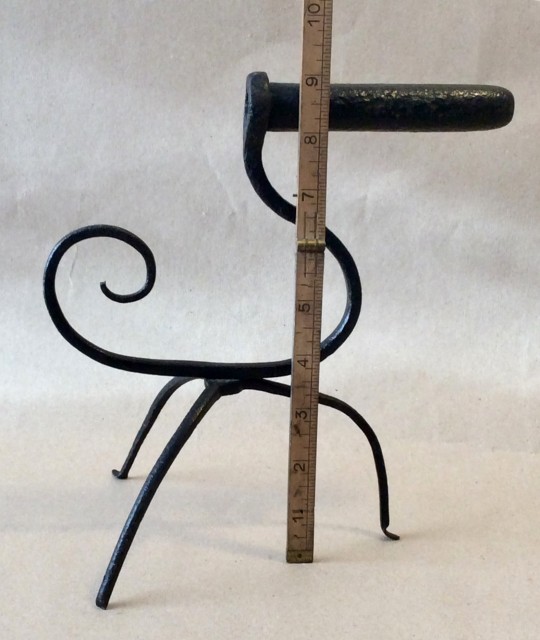 Georgian antique wrought iron 'monkeys tail' goffering iron.
Country of Origin: UK
Date: C1780
Condition: Good condition
Description: Wrought iron goffering iron with good original patina. The wrought iron tripod base attached with one rivet. One splay foot missing. The handle a nice curved monkeys tail.
Dimensions: 9in high,8.5in max wide.
Price: £145.00
Stock Number: AWM021905