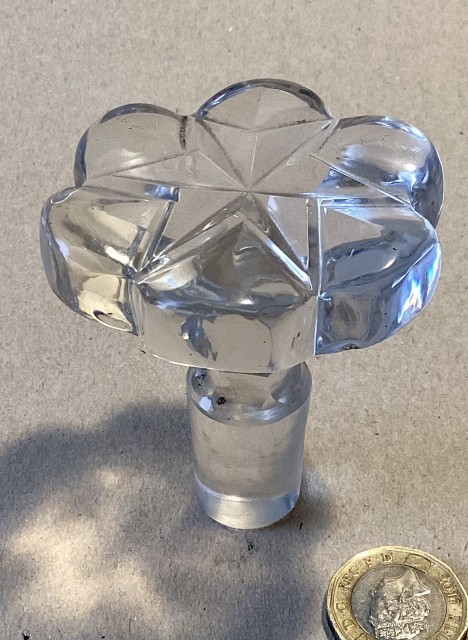 Antique Victorian cut clear mushroom stopper.
Country of Origin: Uk
Date: C1850
Condition: Good condition
Description: Good Victorian cut glass mushroom stopper with six lobes. Star top. Slice cut neck and polished peg. Some tiny scratches and minor edge nibbles. No damage or repairs to note. Peg diameter top 2.1cm. Peg diameter bottom 1.8cm. Peg length 1.6cm.
Dimensions: Overall height 7cm. Diameter top 6cm.
Price: £25.00
Stock Number: AWG082201