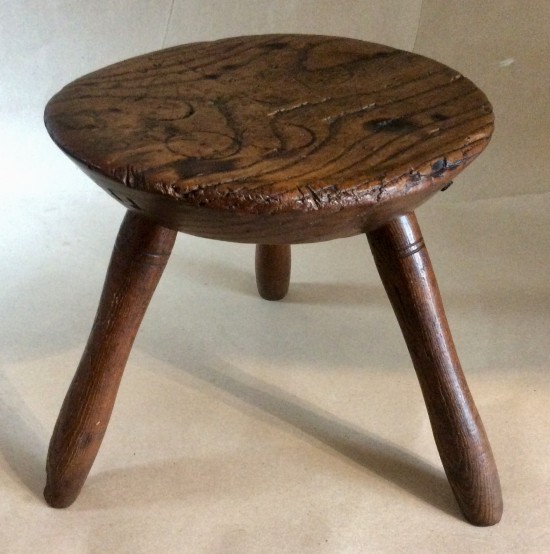 Antique 19th Century oak three leg Welsh milking stool.
Country of Origin: Probably Wales
Date: 19th century
Condition: As found (see description)
Description: Well constructed three leg milking stool. Good original condition. Legs look original and are pegged. Age related wear and cracking. Makers mark T P struck or hot branded to base seven times and once to chamfer at side. It could be an owners mark. Some wear to legs means it sits nearly but not quite level. Good colour and patina.
Dimensions: Max height 23cm.max width 28cm. Diam top 23cm
Price: £SOLD
Stock Number: AWF091801