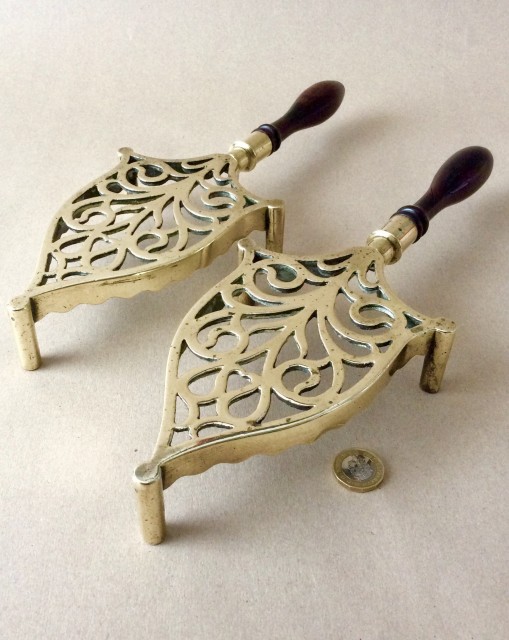 Pair of Antique Victorian iron stands or kettle trivets.
Country of Origin: UK
Date: C1850
Condition: Good original condition
Description: Very smart pair of brass iron stands with mahogany handles. The heavy cast brass stands could also be used as table kettle stands. Handles original and in very good as found condition.
Dimensions: Overall length 34.2cm. Max width 12.4cm. Height of stand 4.2cm. Weight 605 & 617gms.
Price: £100.00
Stock Number: AWM082103