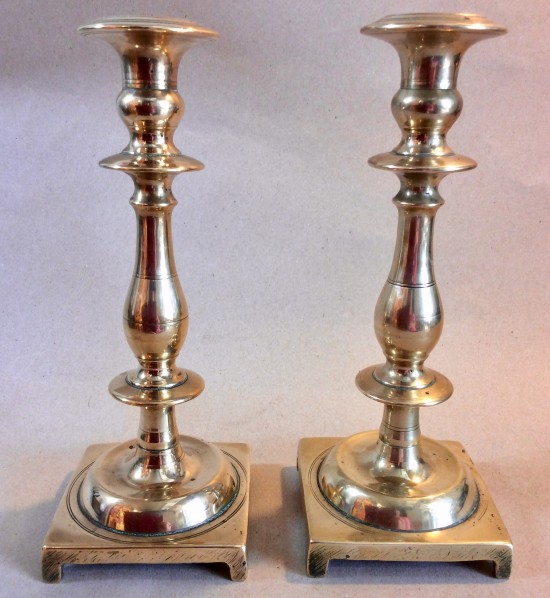 Pair of heavy 19th century solid brass candlesticks.
Country of Origin: .Spain?
Date: Early 19th century
Condition: Good original condition
Description: Pair of heavy solid cast brass candlesticks in two parts. Square base with corner feet. Well turned column. These are Spanish 17th century style. With big screw to attach stick to base. One loose(Thread worn. Has wool shim.)
Dimensions: 22.5cm high. 8.7cm wide.
Price: £65.00
Stock Number: AWM071804