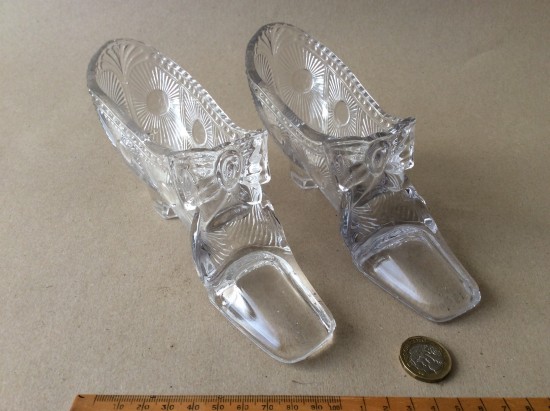 Antique pair of clear glass shoe posy vases.
Country of Origin: UK
Date: C1900
Condition: Good original condition
Description: Good large pair of late Victorian pressed glass shoe posy vases. No makers mark. No major damage. Chips at edges where removal from mould has caused roughness.
Dimensions: Length 18.5cm, Max Width 6cm, Max Height 9cm.
Price: £30.00
Stock Number: AWG111901