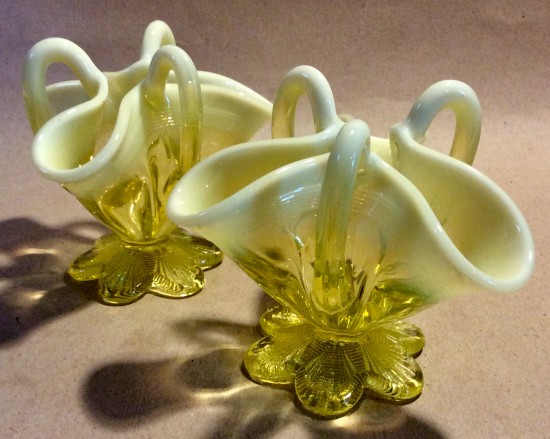 Pair of Victorian primrose Pearline fancy baskets by G Davidson Gateshead.
Country of Origin: England
Date: C1891
Condition: Good original condition
Description: Pair of three handled pressed Glass baskets in primrose yellow Pearline Glass. Made by G Davidson. Shape number 242. C1891. No damage or repairs.
Dimensions: Overall height 9.5cm. Approx Diam 11cm.
Price: £SOLD
Stock Number: 111801