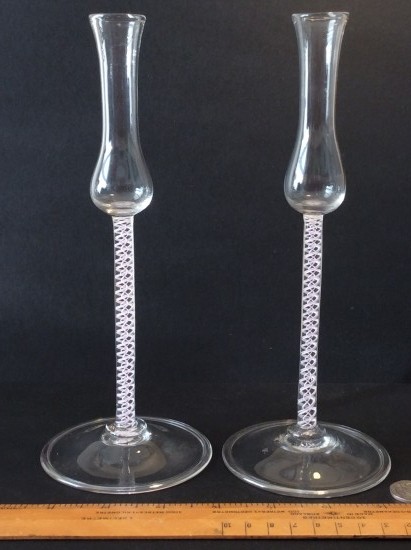 Antique MSOT stem, Tulip bowl glasses, folded feet.
Country of Origin: UK
Date: C1880
Condition: Good original condition
Description: Pair of well made 18th century style opaque twist glasses. Probably for liqueur or desert wine. Very elegant slim tulip bowl over a tall stem. The stem with a double spiral corkscrew to middle and a four strand outer spiral. Pontil to folded foot. These 18th century style glasses were probably made c1880.
Dimensions: 22.5cm high,Foot 9.0cm diameter.
Price: £150.00
Stock Number: AWG121901