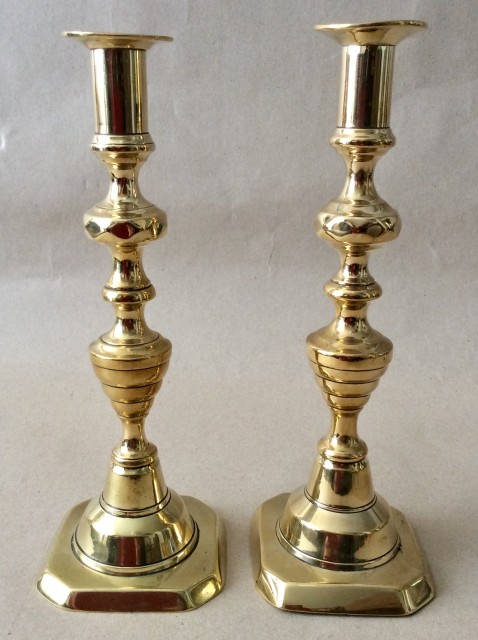 Antique Victorian brass beehive candlesticks marked Storrars Chester.
Country of Origin: England
Date: C1890
Condition: Good condition
Description: Pair of Victorian square base beehive brass candlesticks with candle pushers. Marked to base in the casting STORRARS CHESTER. one clearer than the other. These are a matched very near pair.
Dimensions: 25cm high, 9cm wide.
Price: £45.00
Stock Number: AWM021902