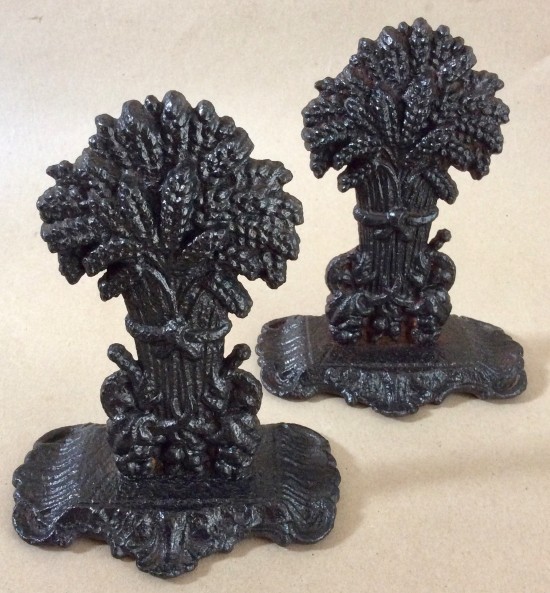 Pair Victorian Cast Iron Wheatsheaf hearth or mantlepiece ornaments. C1850
Country of Origin: U.K.
Date: C1850
Condition: Good original condition
Description: Good pair of wheatsheaf ornaments for either hearth or mantlepiece. On original mid Victorian rococo bases. No damage. Black finish with a fair amount of rust showing underneath. Fixing bolts solid.
Dimensions: 17cm high, 13.9cm wide, 9.5cm deep.
Price: £65
Stock Number: AWM101801