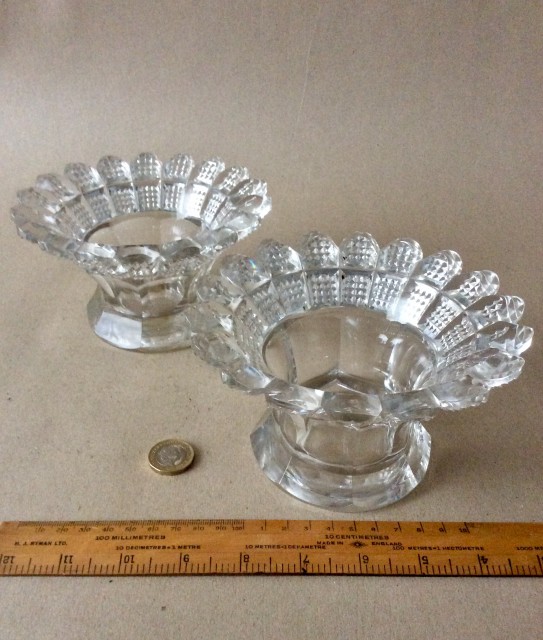 Antique Victorian heavy cut glass posy vases.
Country of Origin: UK
Date: C1840
Condition: As found (see description)
Description: Pair of short flaring cut glass vases. Ideal for table centrepiece decoration. Heavy slice cut panel sides with two rows of hobnails to the rim. Very few edge nibbles. One old sliver chip to base. This old repair with glue could be improved . See last photograph.
Dimensions: Height 8.5cm. Diameter top 15.0 cm. Diameter base 9.0 cm. Weights 641 & 774gm.
Price: £65.00
Stock Number: AWG09202