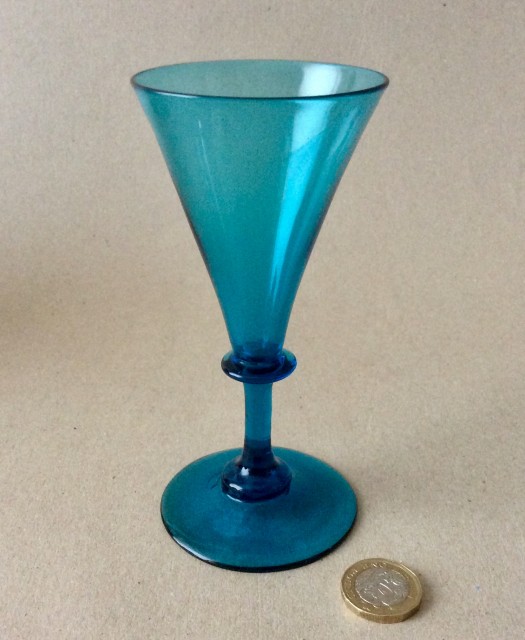 Antique early 19th century plain stem blue wine glass with trumpet bowl.
Country of Origin: England
Date: C1840
Condition: Good original condition
Description: Rare blue wine glass. Plain foot with ground Pontil. Basal knop, plain stem, blade knop and conical trumpet bowl. Good blue colour. No cracks,chips or repairs.
Dimensions: Height. 10.2cm. Diameter top 6.7cm. Diameter base 6.5cm.
Price: £45.00
Stock Number: AWG091901