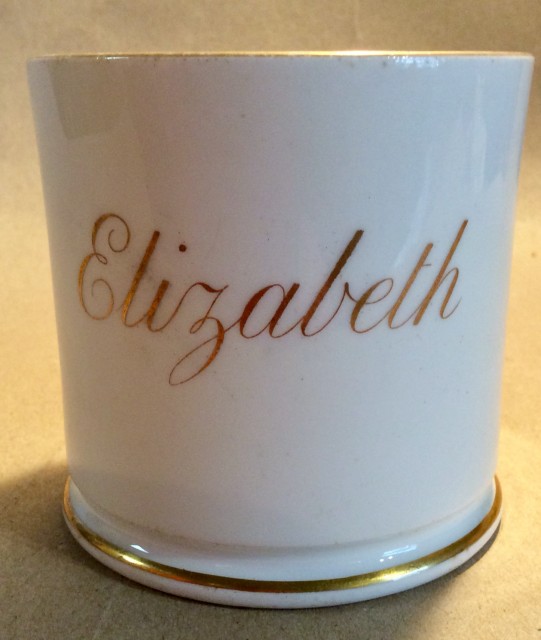 Victorian porcelain name mug "Elizabeth" c1860.
Country of Origin: England
Date: C1860
Condition: Good original condition
Description: Clean porcelain "Elizabeth" mug. No damage. Gilding in good condition. Some rubbing to gilt rim. One small black stain to left of bottom of handle. See photo. No stain inside.
Dimensions: 7.8cm high, 8cm diam,11cm max wide.
Price: £45
Stock Number: AWP021802