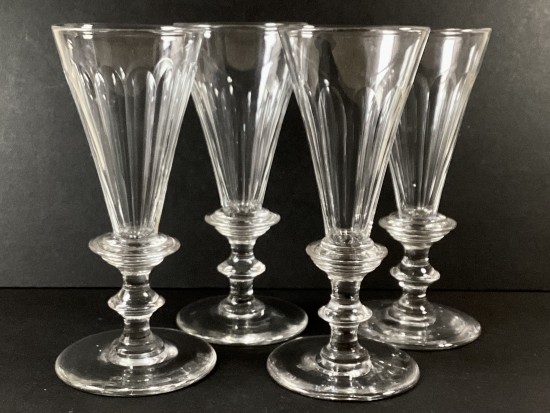 4 Antique Georgian ale glassses, petal cut bowl over knopped stem and plain foot.
Country of Origin: UK
Date: C1830
Condition: Good original condition
Description: Four hand blown funnel bowl ale glasses with petal cut lower half. The plain foot with polished out pontil. The stem with medial blade knop. The collar a 5 ring merise or annular knop.
Dimensions: Height 15cm. Diameter base 6.7-7.1cm. Diameter top 6.1-6.3cm.
Price: £150.00
Stock Number: AWG062301