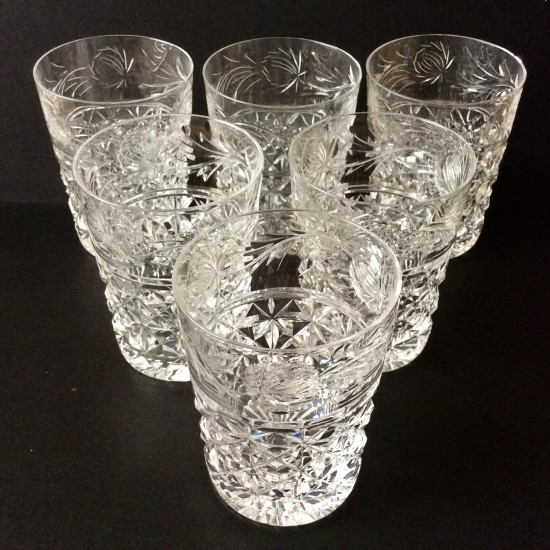 Six vintage Stuart cut glass crystal tumblers.
Country of Origin: England
Date: C1940
Condition: Good original condition
Description: Good as found set of six Stuart tumblers. No damage or restoration. Bottom two thirds cut with diamond square pattern. Top third with stylised flower and trailing foliage. Etched Stuart England mark that was used until c1950. The design is a classic Stuart design.
Dimensions: Height 10cm, Diameter top 7.7cm, bottom 6.2cm.
Price: £50.00
Stock Number: AWG051901