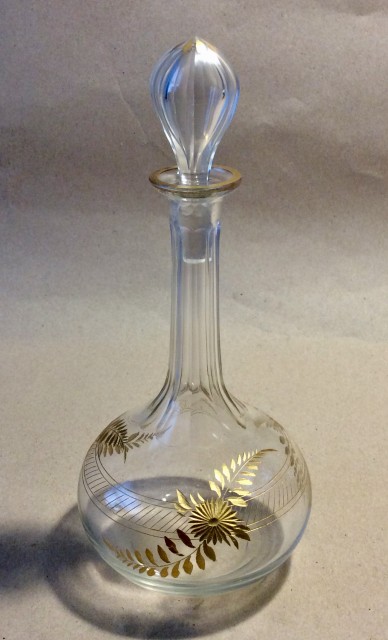 Antique small gilt and engraved liqueur decanter C1880
Country of Origin: France or UK.
Date: C1880
Condition: Good original condition
Description: Small engraved and gilt liqueur decanter. These decanters were often sold en-suite with glasses and on a tray, all with the same gilding and engraving. Gilding in good condition. No repairs or damage. This could be a French decanter with the gilt stopper. Also made by English companies .
Dimensions:
Price: £30.00
Stock Number: AWH021902