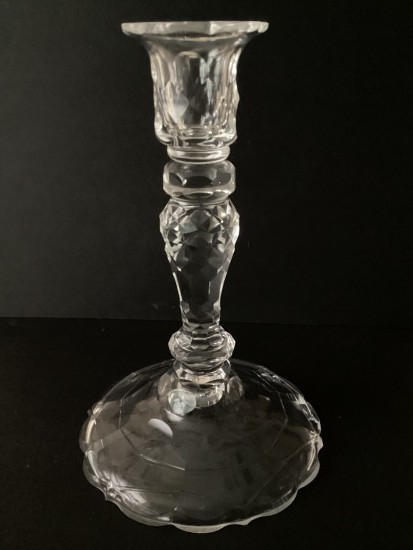 Antique Victorian cut glass candlestick in 18th century style minor faults.
Country of Origin: UK
Date: C1850.
Condition: As found (see description)
Description: Good looking large 18th century style candlestick. All over facet cut. Two chips to foot. One on the underside. One sliver chip to top side of point. Pontil to base in well. Good clear bright glass. Otherwise in good order.
Dimensions: Height 9.5in., Diameter base 6 3/8in.
Price: £65.00
Stock Number: AWG202103