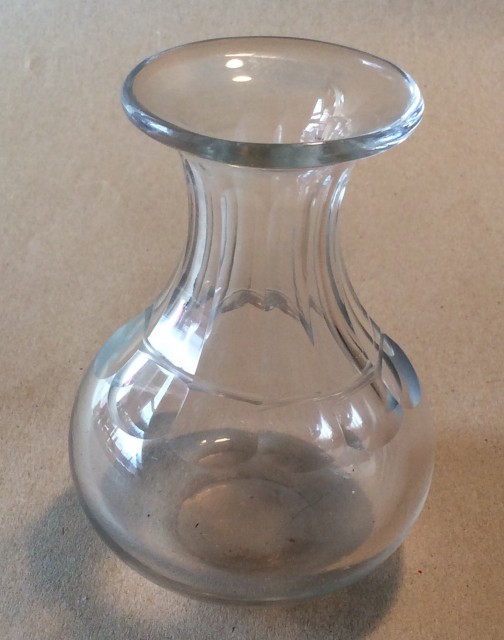 Small Victorian cut.glass carafe or measure.
Country of Origin: England
Date: C1900
Condition: Good original condition
Description: Small cut glass globe carafe . The short neck with ten slice cut panels. Ground out pontil to base. The cut in line at lower end of the neck indicates a level or quantity mark. This has probably been used as a measure. No cracks ,chips or restoration.
Dimensions: 11cm high, 8cm max diam.
Price: £SOLD
Stock Number: AWG021803