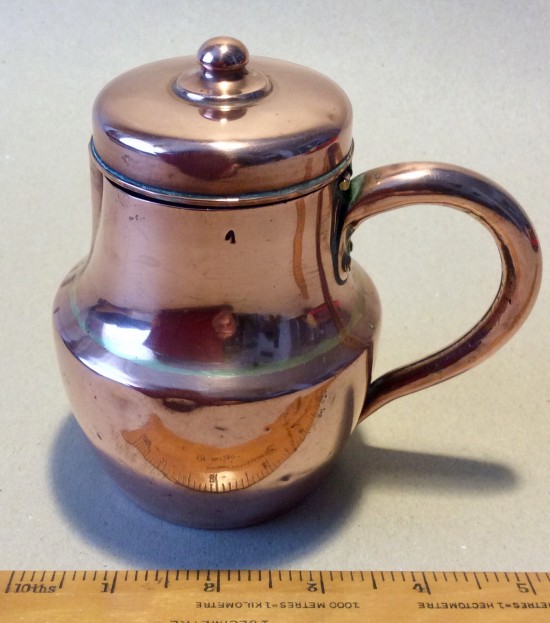 Antique copper lidded baluster milk? jug.
Country of Origin: France
Date: C1900
Condition: Good original condition
Description: Milk jug sized French copper lidded jug. The tinned sheet copper jug with horizontal brazed joint halfway up. The handle and hinged lid attached with copper rivets. Stamped 4 to side below rim and traces of writing to inside of lid.
Dimensions:
Price: £35.00
Stock Number: AWM041907