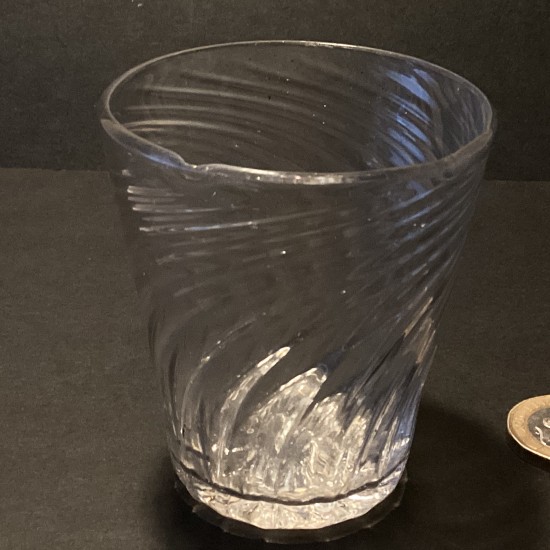 Antique Georgian small wrythen dram or liqueur tumbler.
Country of Origin: Uk
Date: C 1780
Condition: As found (see description)
Description: Super small dram or medicine tumbler. Ribbed wrythen bucket bowl on a kick in base. Good proportions. Grey white colour. Some old inner edge damage to rim. Two larger edge chips that show signs of old file marks. One smaller edge bruise.
Dimensions: Height 7cm. Diameter top 6.3cm. Diameter bottom 4cm.
Price: £65.00
Stock Number: AWG102201