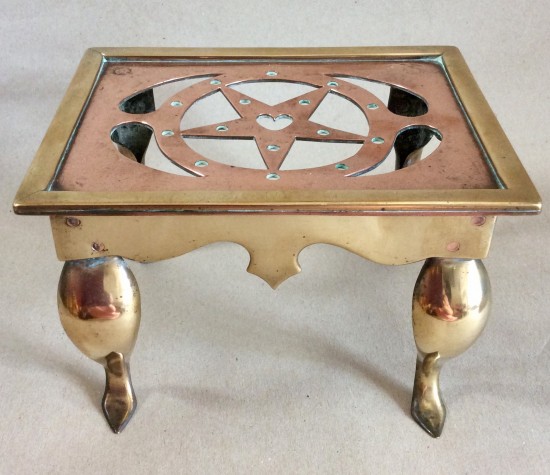 Small late Victorian/Edwardian pierced copper and brass Footman or Trivet.
Country of Origin: England
Date: C1900
Condition: Good original condition
Description: Delightful decorative miniature Footman. Copper top pierced with star and heart. The base sheet brass shaped and riveted together. Age related wear. No major damage. No repairs.
Dimensions: 18cm wide, 13.5cm deep, 12cm high.
Price: £55.00
Stock Number: AWM071801