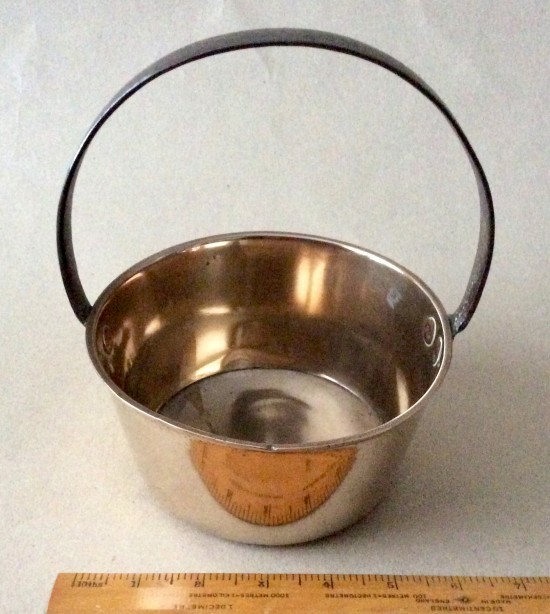 Antique small fixed handle brass jam pan 6inch diameter.
Country of Origin: UK
Date: C1850
Condition: Good original condition
Description: Small brass jam pan with fixed wrought iron handle. Clean condition. No repairs. The handle attached with copper rivets..
Dimensions: Max width 17.1cm, max height 19cm. Diam pan top 15.3cm, bottom 12cm. Height pan 7.7cm.
Price: £48.00
Stock Number: AWM011907