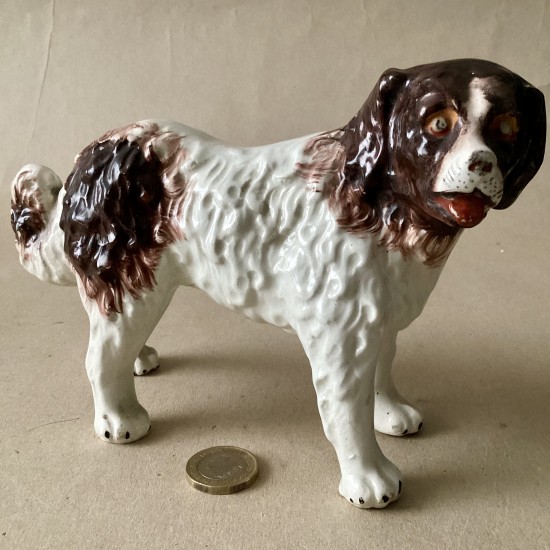 Antique Staffordshire pottery Standing Dog Figure.
Country of Origin: Uk
Date: C1850
Condition: As found (see description)
Description: Finely modelled Staffordshire Dog figure. The Spaniel type dog with well painted head and coat. Rear left leg broken and reattached (see detail photo). Needs sympathetic restoration. Lovely painting of the brown fur.
Dimensions: Height 13cm., Length 18.5cm., Depth 7cm.
Price: £85.00
Stock Number: AWP072201