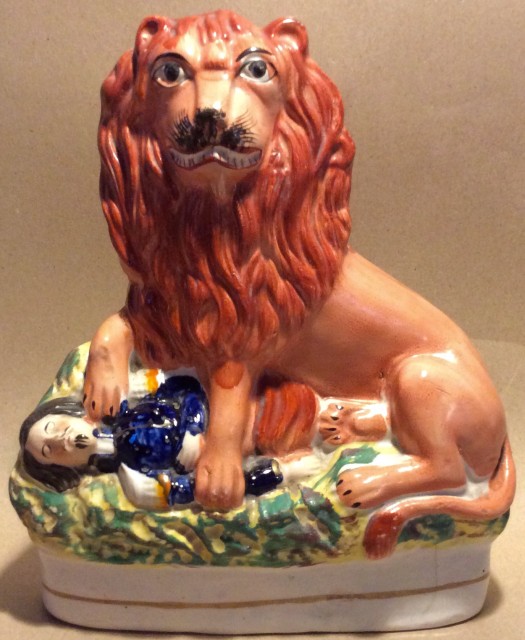 Antique Staffordshire pottery figure. The British lion crushing Napoleon III.
Country of Origin: England
Date: C1860
Condition: Good original condition
Description: Well modelled and coloured Staffordshire emblematic figure group. The "British" lion crushing Napoleon III. "France". No repairs. One hairline crack to white base to lower right front. Approxt 3cm long.
Dimensions: 24cm high.20cm wide,9cm deep.
Price: £SOLD
Stock Number: AWP121803