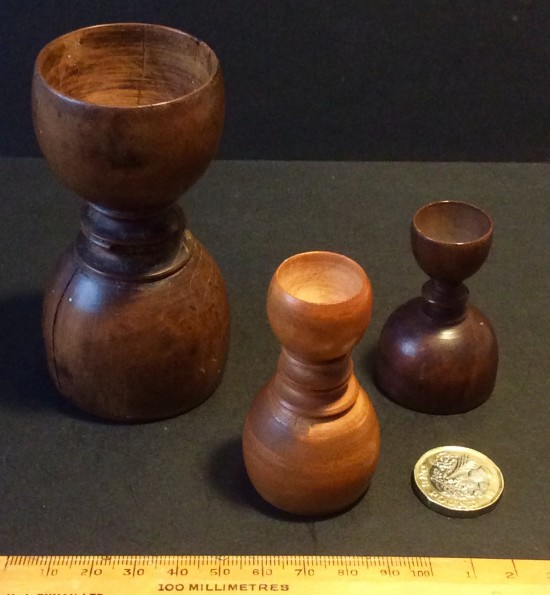 Antique treen apothecary measures.
Country of Origin: UK
Date: 19th century
Condition: As found (see description)
Description: One (small S) fruitwood and two boxwood turned double ended apothecary powder measures. (Medium M & Large L) Small S finely turned and very light. Good colour, no chips, small crack(1cm)to larger bowl. Medium M is boxwood or sycamore. Hardly used in near mint condition. Large L has similar turning to M and has been well used. Cracks to both bowls and chip damage to central ring turning and both rims.
Dimensions: /-L. H9.6cm, Diam 5.3cm & 4.8cm./-M. H6.3cm. .Diam 3.5cm & 2.5cm./- S.H5.3cm, Diam 3.45cm & 2.15cm.
Price: £L. £60.00., M. £90.00., S. £100.00.
Stock Number: AWT032002