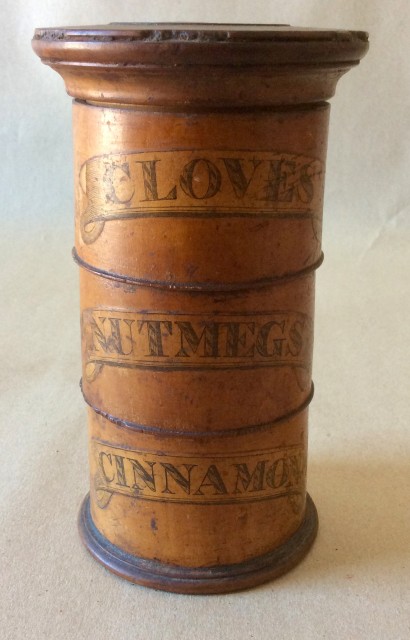 19th century sycamore spice turret with paper labels, Cloves, Nutmeg, and Cinnamon.
Country of Origin: England
Date: C1850
Condition: Good original condition
Description: Three section sycamore spice turret in unrestored condition. Original paper labels for Cloves, Nutmeg and Cinnamon. Some losses to label edges. The Cloves container with an age related crack.This might have started life wth four sections with one lost through age cracks. The screw threads are all in working order.
Dimensions: 15cm high, 8.7cm Diam.top, 7.7cm Diam.bottom.
Price: £275.00
Stock Number: AWT061802