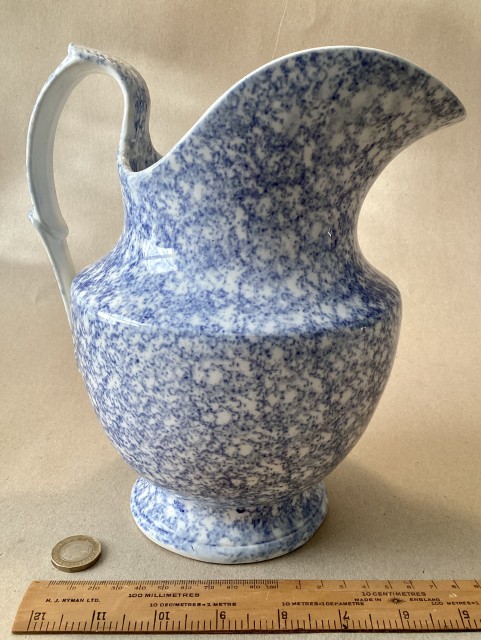 Antique blue sponge ware ever or pitcher. C1850.
Country of Origin: UK
Date: C1850
Condition: Good original condition
Description: Victorian c1850 9inch high hot water pitcher. The blue sponged surface is even. No cracks or chips to upper body. One chip under foot rim, possibly caught in kiln. No signs of restoration. This wide lipped pitcher was probably a hot water pitcher from a wash bowl set.
Dimensions: Height 9in, Max width 8.2in, lip to handle. Max diameter at hip 6.2in.
Price: £80.00
Stock Number: AWP012201