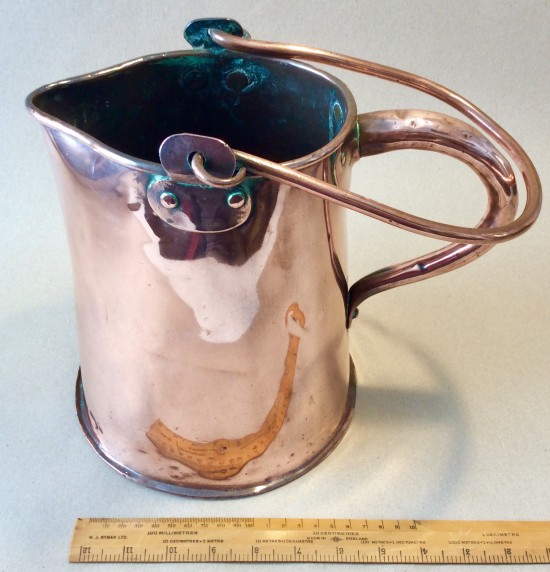 Antique 19th century copper ale jug with copper bail carrying handle.
Country of Origin: United Kingdom
Date: C1850
Condition: Good original condition
Description: Good heavy gauge copper ale jug, round tapered shape with dovetailed castellated seam under tapered round handle. Unusual addition of bucket hoop handle for ease of carrying. Ale houses were often in people's front room and ale was brought up from cellar to order in jugs. This ale jug is large and the handle was for ease. Flat sheet base with folded over edge. Original condition , all rivets original. Wear to lip, iron rod showing. Bottom seam leaks.
Dimensions: Height of jug 22.5cm. Overall height 42.5cm. Diameter of base. 20.8cm.
Price: £120.00
Stock Number: AWM051903