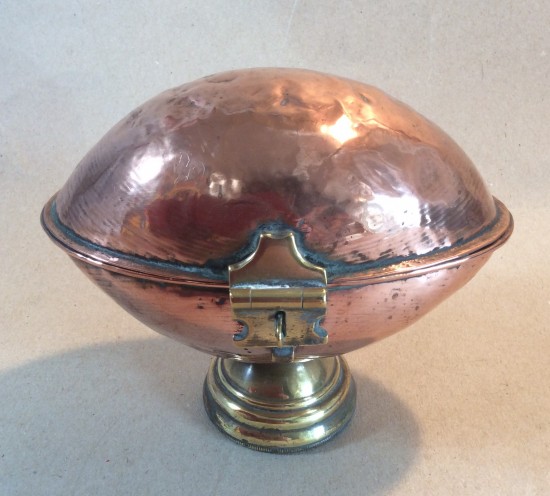 Antique C19 copper Ciborium or wafer holder.
Country of Origin: England
Date: C1880
Condition: Good original condition
Description: Copper Ciborium with applied brass hinge, hasp and foot. Good original in repaired condition. Age related wear and dents. Closes tightly and hasp and hinge undamaged. Appears to be weighted at base for stability. This might be later addition. Ciboriums were used to carry communion wafers and were a ceremonial container. It may originally have been gilt.
Dimensions: Approx width 14cm,approx depth 10cm, overall height 12cm.
Price: £300.00
Stock Number: AWM071803