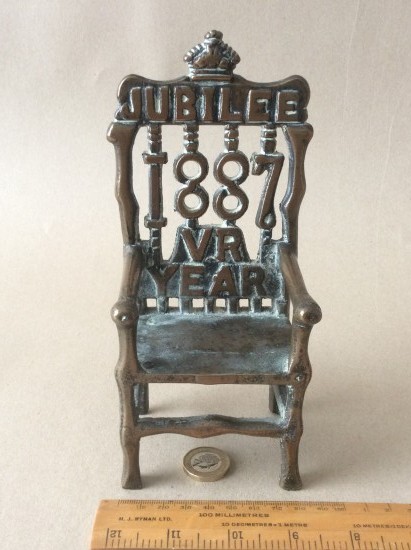 Rare Antique commemorative Victoria 1887 golden jubilee cast bronze throne/chair.
Country of Origin: UK
Date: 1887
Condition: Good original condition
Description: Rare Victoria golden jubilee commemorative chair. Cast in bronze. The chair as cast with no damage or repairs. The front of the inscriptions are polished. Some highlights polished on the front of the chair structure.
Dimensions: Height 19.7cm. Max width 10.0cm. Weight 856gm.
Price: £65.00
Stock Number: AW?082101