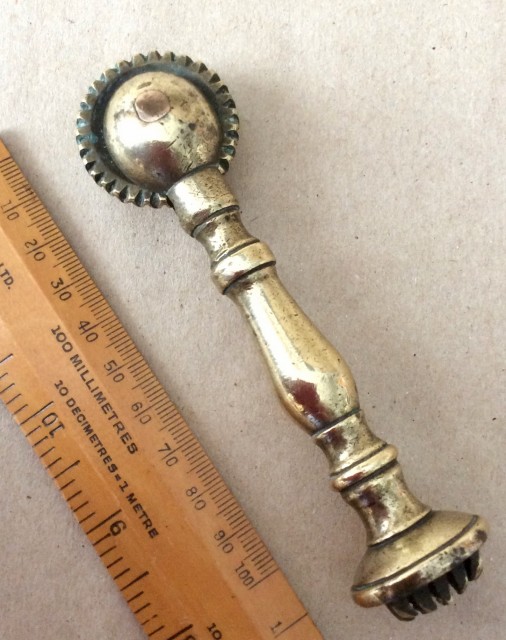 Antique Victorian brass pastry cutter,crimper.
Country of Origin: England
Date: C1880
Condition: Good original condition
Description: Unusual form of Victorian pastry cutter. The end with zig zag wheel is for crimping and cutting off surplus pastry. The other square end with the arrangement of points in square matrix is probably for either decoration or piercing. Good heavy turned brass baluster stem.
Dimensions: 12cm long, Diam. of crimper 3.25cm.
Price: £Sold
Stock Number: AWM051901