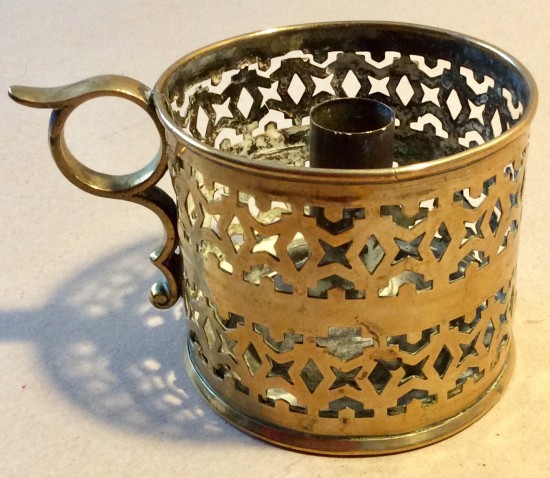 Antique brass students candle lamp base to take a clear glass tube shade.
Country of Origin: England
Date: C1880
Condition: As found (see description)
Description: This students candle lamp would have had a clear glass tube shade to prevent flickering of the candle in a draught. This pierced sheet brass example is late 19th century and has no glass shade. The is also some damage to the pierced fretwork near the top close to the handle.
Dimensions:
Price: £25.00
Stock Number: AWM021909