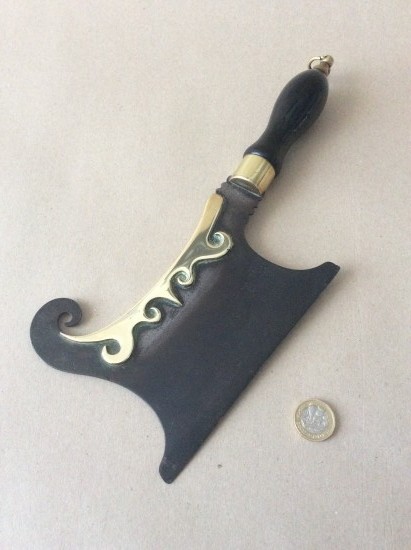 Antique Victorian cleaver style steel and brass herb chopper with ebonised wooden handle.
Country of Origin: UK
Date: C 1870
Condition: Good original condition
Description: Superb quality Victorian cleaver type herb chopper. The shaped steel blade with added brass decoration to top of blade. The decoration attached with four brass rivets. Ebonised wooden handle attached with a central rod and brass finial and hanging loop.
Dimensions: Overall length 32.5cm, length of cutting blade 16.2cm, height 12.5cm, weight 435gm.
Price: £175.00
Stock Number: AWM082102