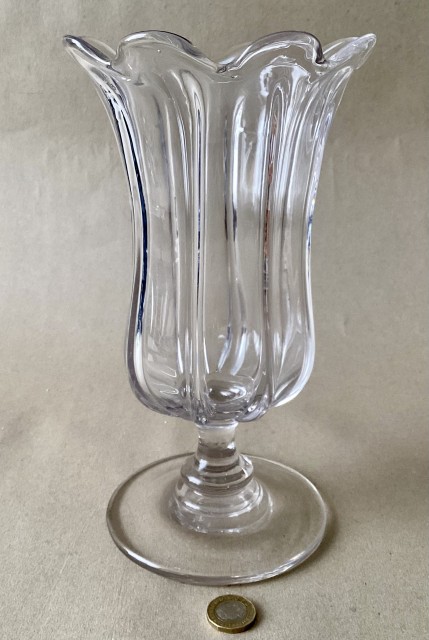 Antique Victorian clear hand blown ribbed glass celery vase. Pontil plain foot.
Country of Origin: Uk
Date: C1870
Condition: Good original condition
Description: Lovely hand blown tulip shaped ribbed celery vase. Good balanced shape. No damage or restoration. Eight petals and ribs. These are decorative and for strength. No faults to note.
Dimensions: Height 26cm. Diameter base 12.4cm. Max diameter top 14.7cm.
Price: £95.00
Stock Number: AWG062201