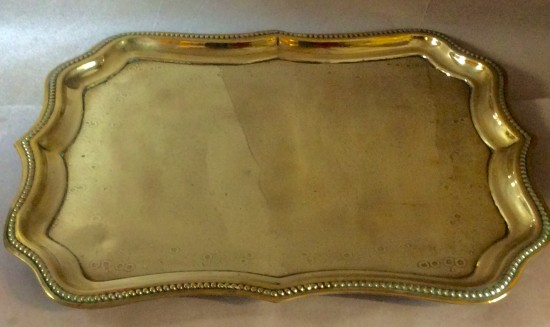 Victorian pressed brass tray with wavy edge an flower decoration to centre.
Country of Origin: U.K.
Date: C1870
Condition: Good original condition
Description: Good heavy brass wavy shaped pressed tray. The centre decorated with garlands of flowers and leaves. The centre area worn, age related wear. The wavy edge is beaded all round, and folded at edge for strength. The tray in good condition. It has the four original half round feet. There are no tears to the edges. There are no creases to the tray.
Dimensions: Width max 51cm, Depth max 39.5cm. Height 3.7cm approx.
Price: £95.00
Stock Number: AWM101802